BLACK FRIDAY SPECIAL DEAL
Power your way to the top. With up to 22 hours of battery life and an ergonomic design for a perfect fit, feel comfortable and secure for your most active moments.
"Take it from a professional musician for many years, these will give you crystal clear sound. There are things I never heard before on songs I've listened to for years!"
- CHRIS R. - verified buyer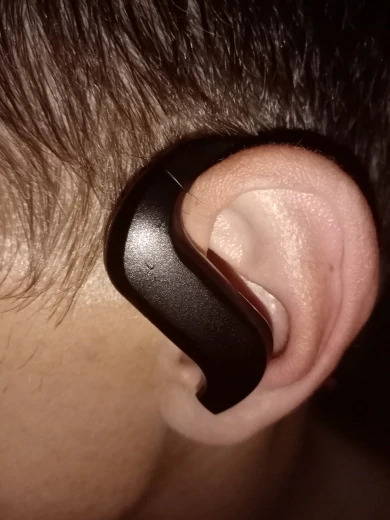 OVER HALF A MILLION HAPPY CUSTOMERS AND COUNTING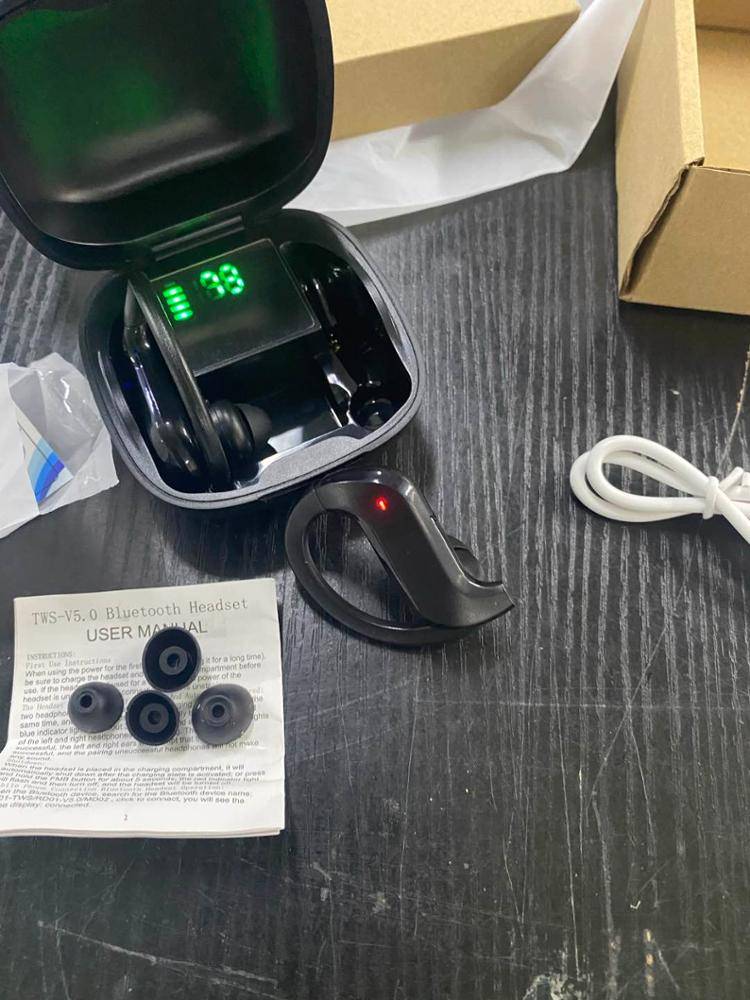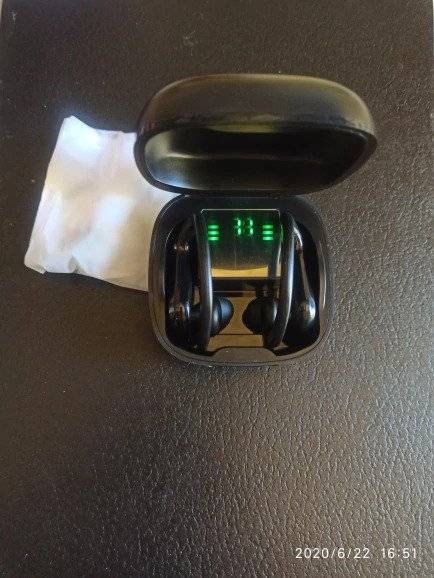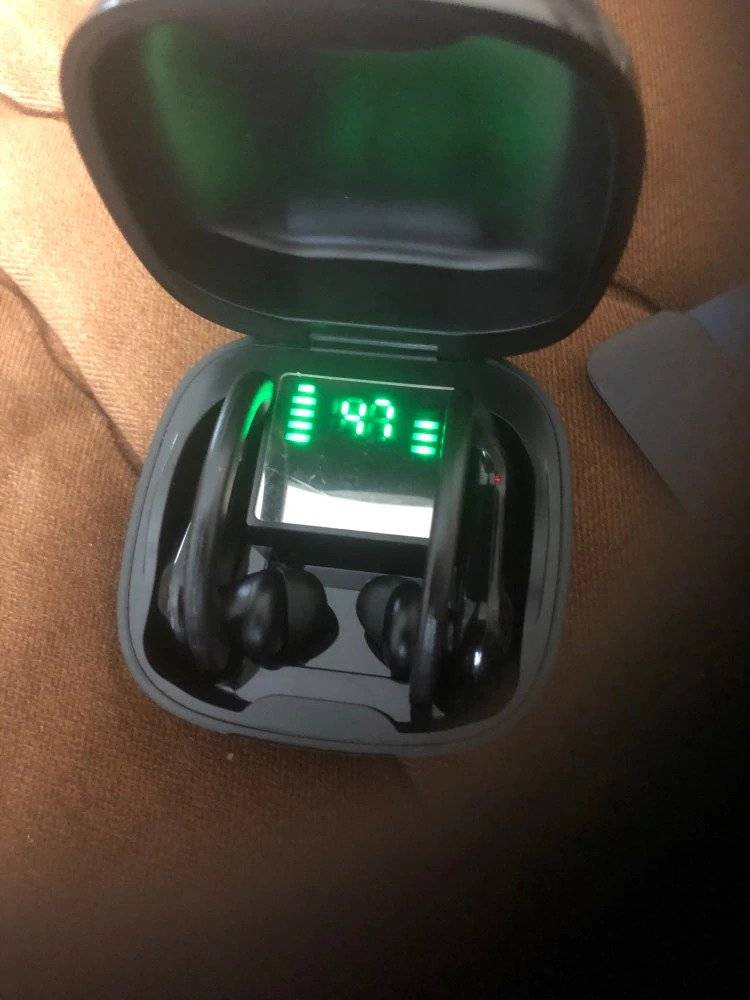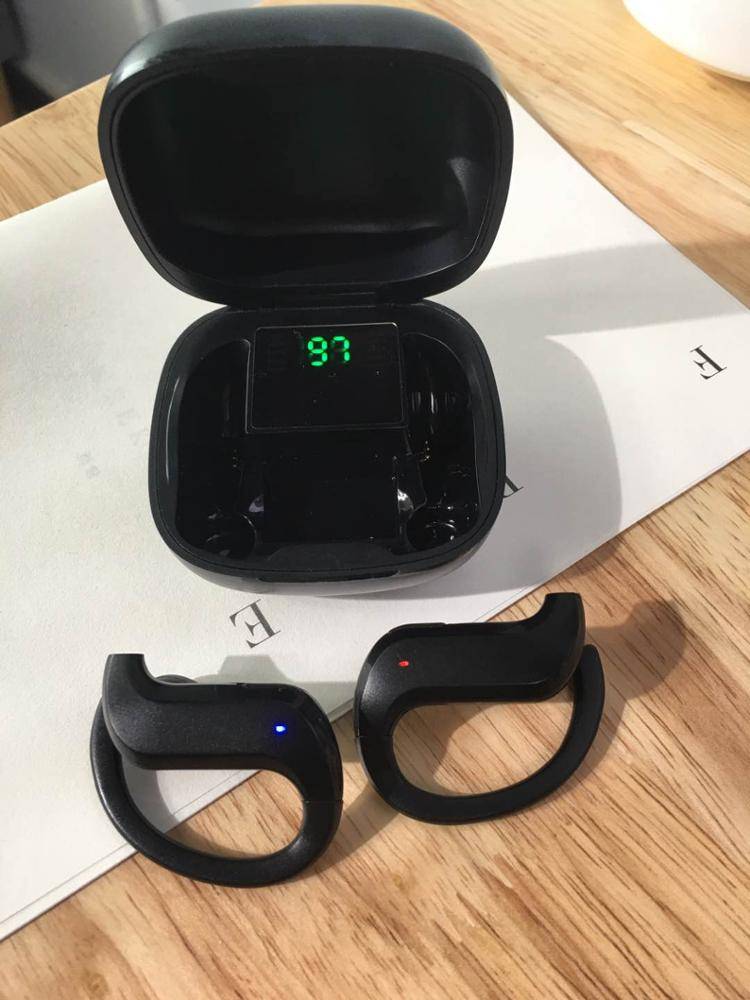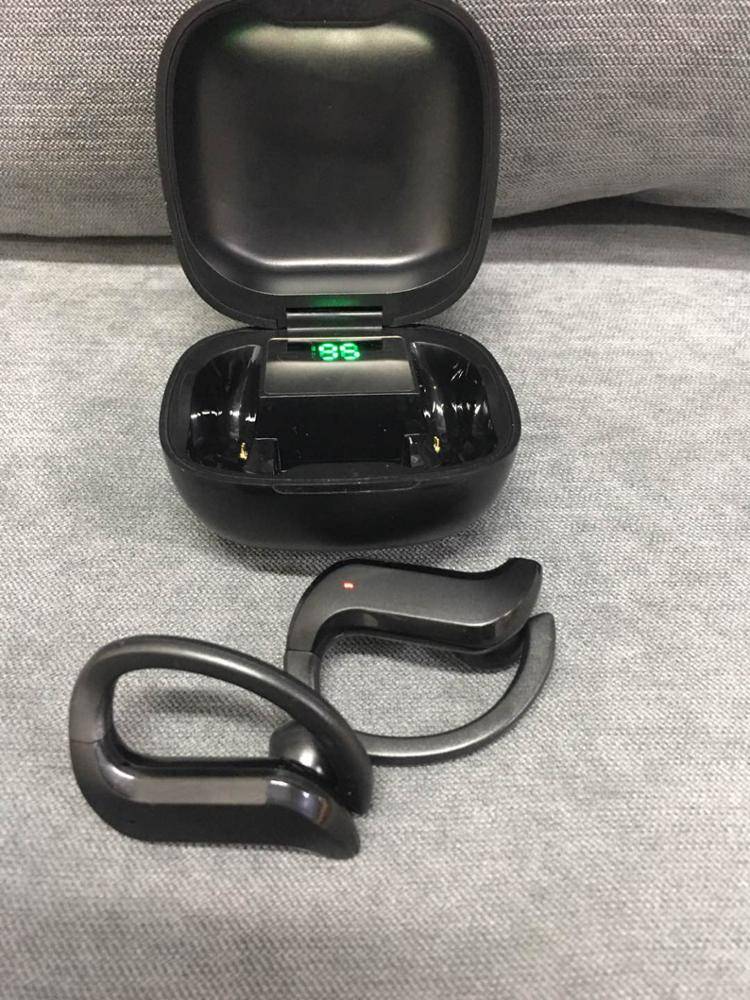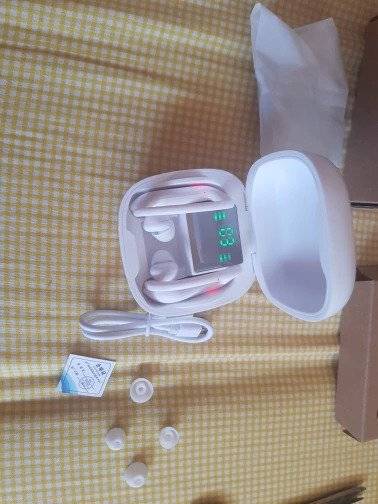 THE PERFECT EARPHONES, FOR AN UNREAL PRICE.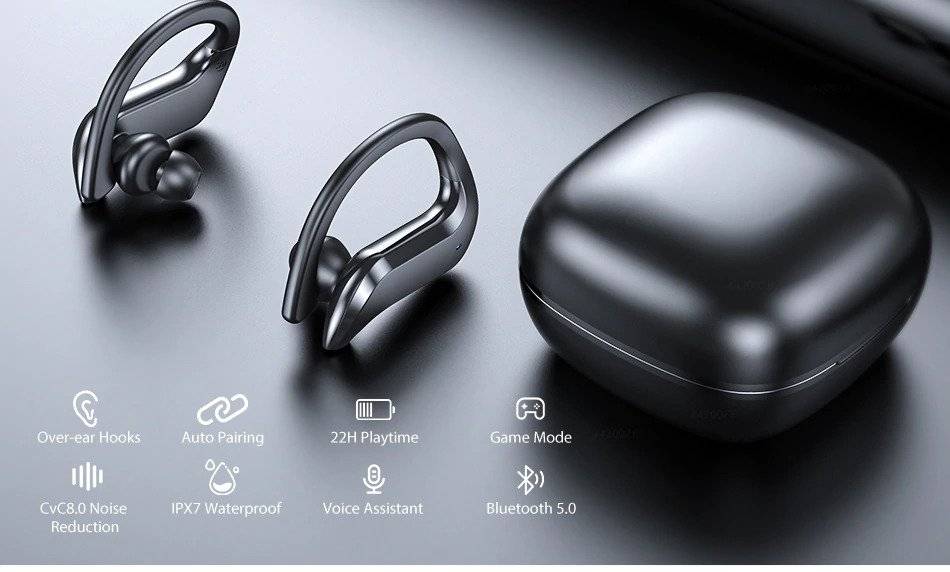 STOP PAYING THE BRAND,
PAY FOR THE SOUND

WHY ARE PREMIUM EARBUDS SO EXPENSIVE?

You either save some cash and buy poorly constructed low-quality earphones that are hard to use but affordable, or highly-quality, great sounding beautiful earphones that cost $300. Well, those options suck. So we did something about it.
"We got tired of seeing outdated electronics and high markups. We jump at the opportunity to create electronics that everyone finds useful. We utilized all the latest technology in TWS Earbuds to help you get to wherever you're going and conquer whatever you seek to achieve."
So TWS Ear was born. With a mission and passion to create premium everyday electronics for honest and affordable prices.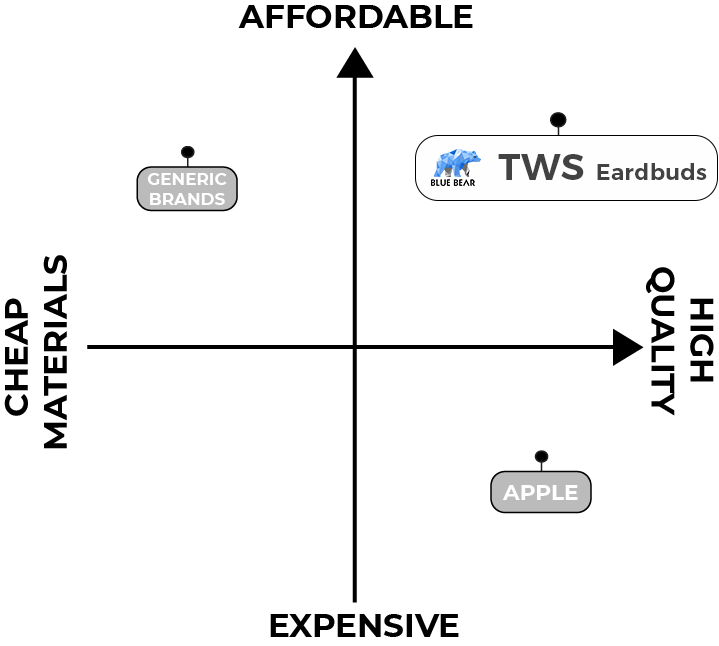 WHAT MAKES A GREAT EARPHONE?

A great pair should fit well, sound great, and be ready to go when you are. Simple, right? But behind these simple concepts are years of technology, design, and craft.
The Bluetooth audio experience is split into two major points: Using elegantly simple designed tech, and spending the best value for your dollar. We opted to cherry pick the best from each to create the ultimate hybrid. The end result? An audio experience that's perfect for your daily tasks and your bank account.

We designed a wireless earphone because as anyone will tell you, a good pair of earphones is essential. From the morning commute to going to the gym, it's the thing you'll use every day. There's something special about grabbing your earbuds and playing music the next second. No wires, no knots, just hands-free playback.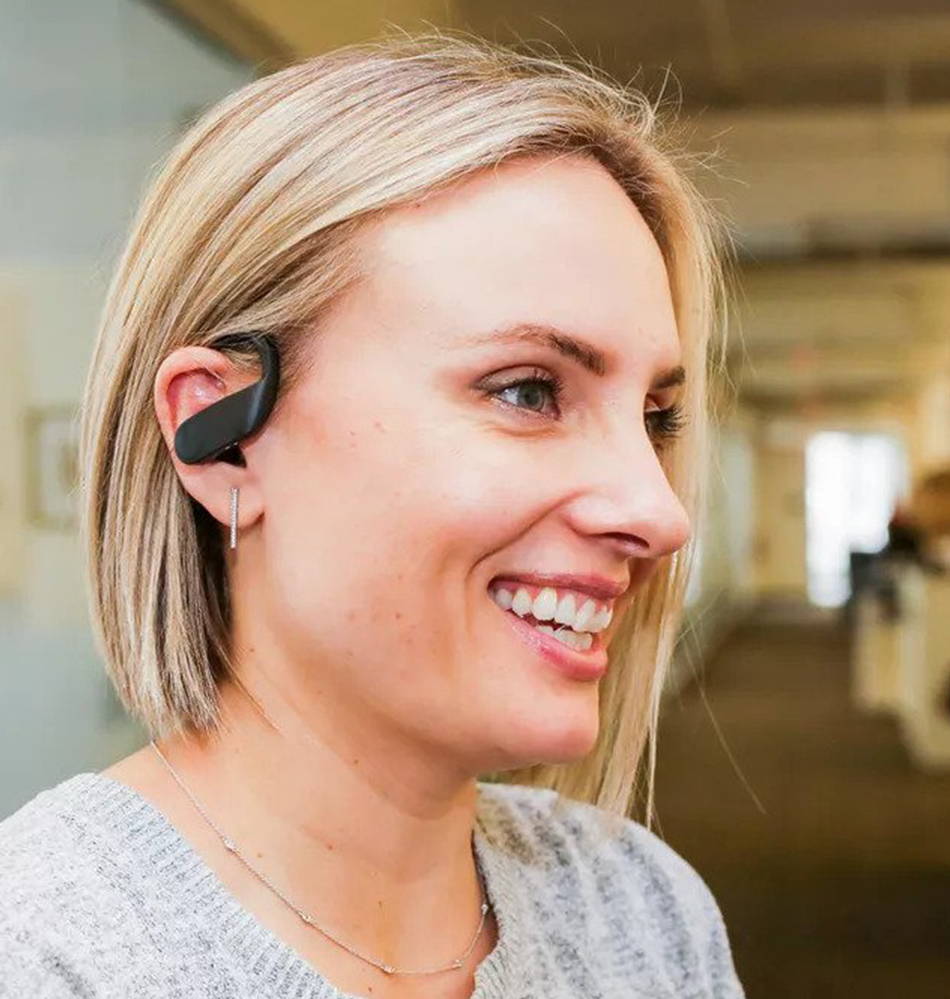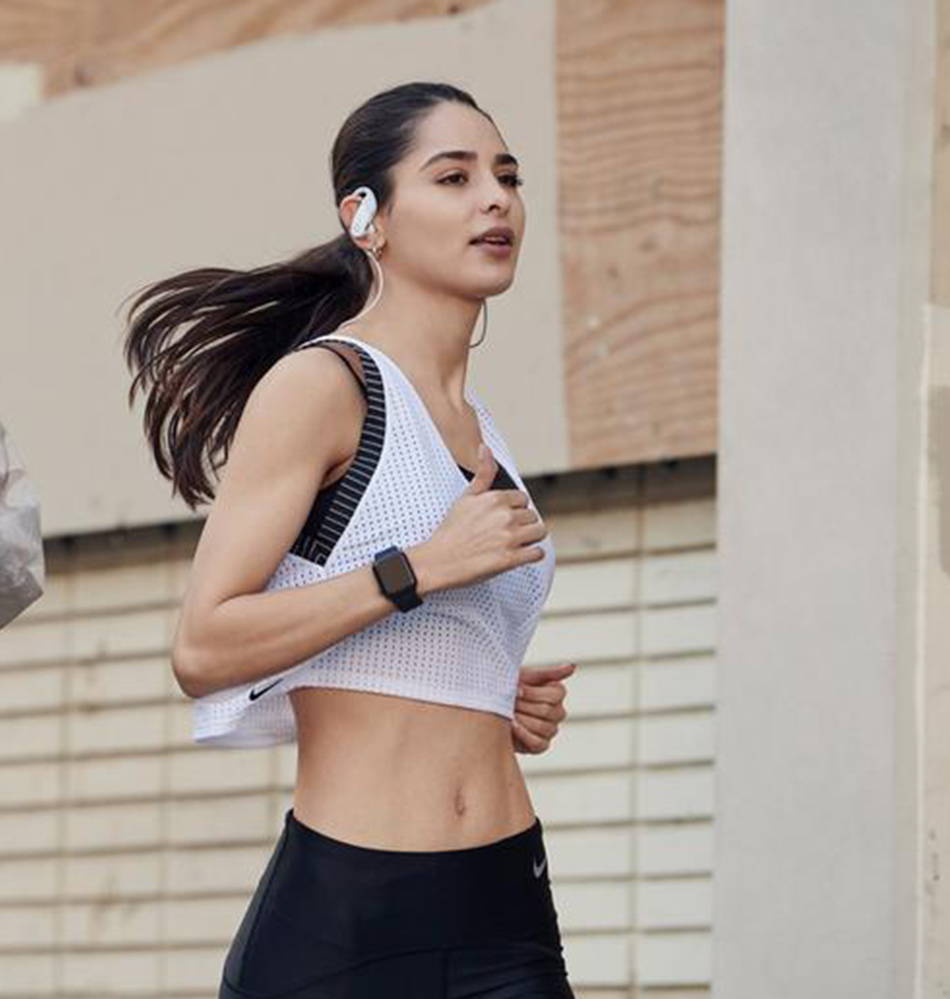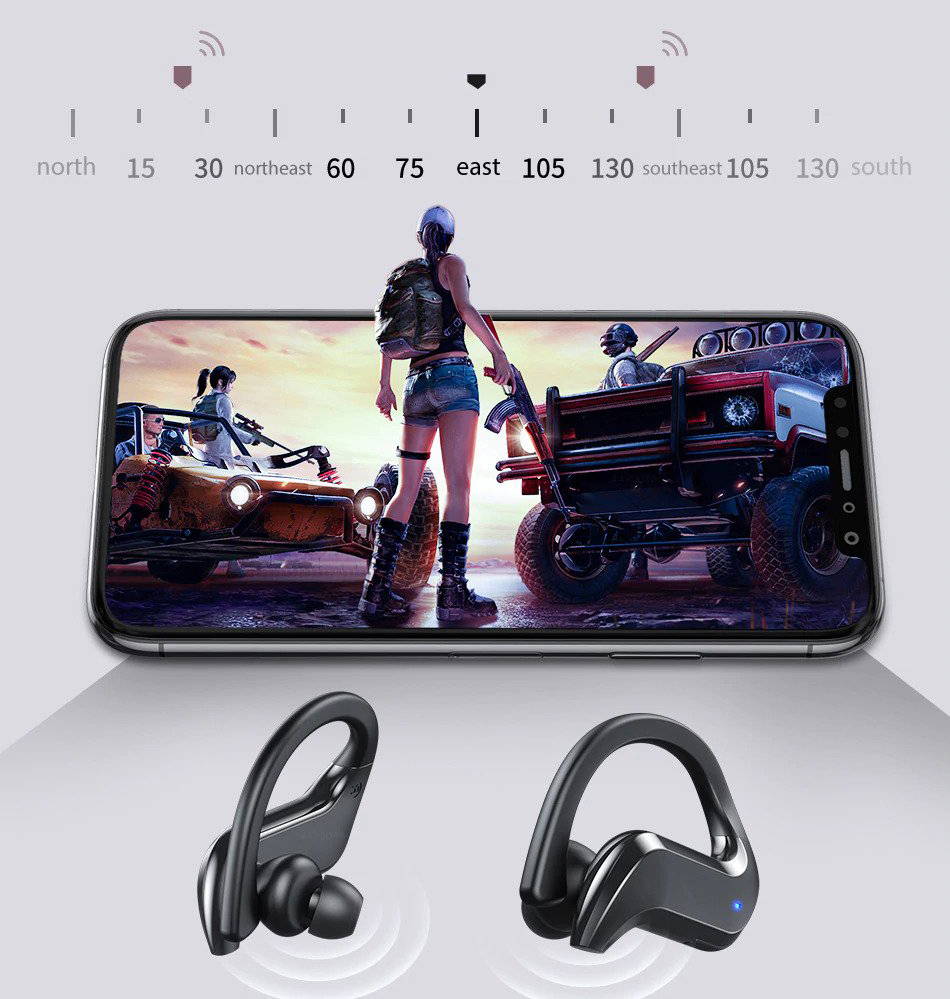 YOU WILL BE ENCHANTED BY THE SOUND EXPERIENCE FOR THE FIRST TIME

Premium sound in a compact design. We built these unique earbuds to help power your everyday goals.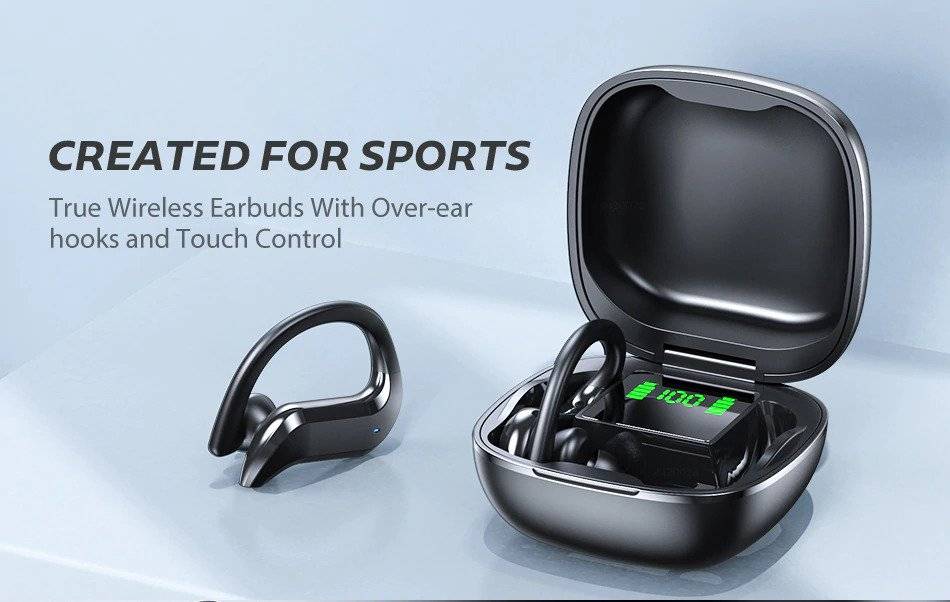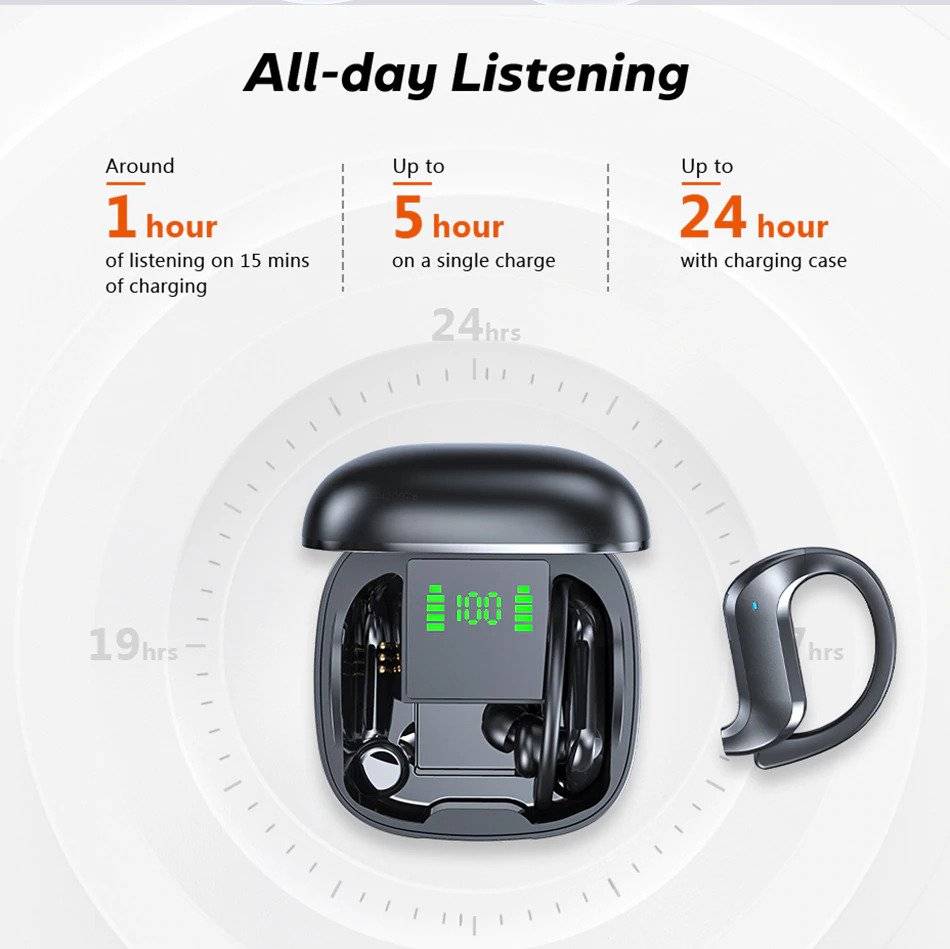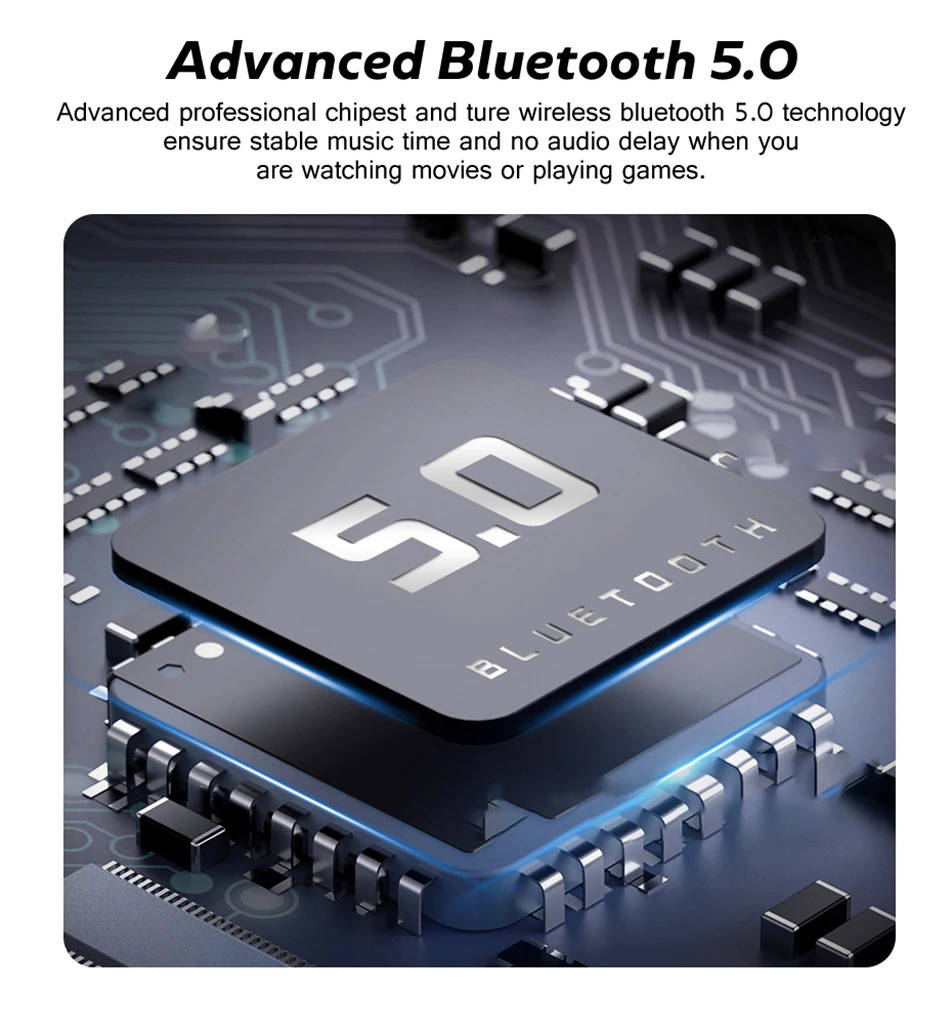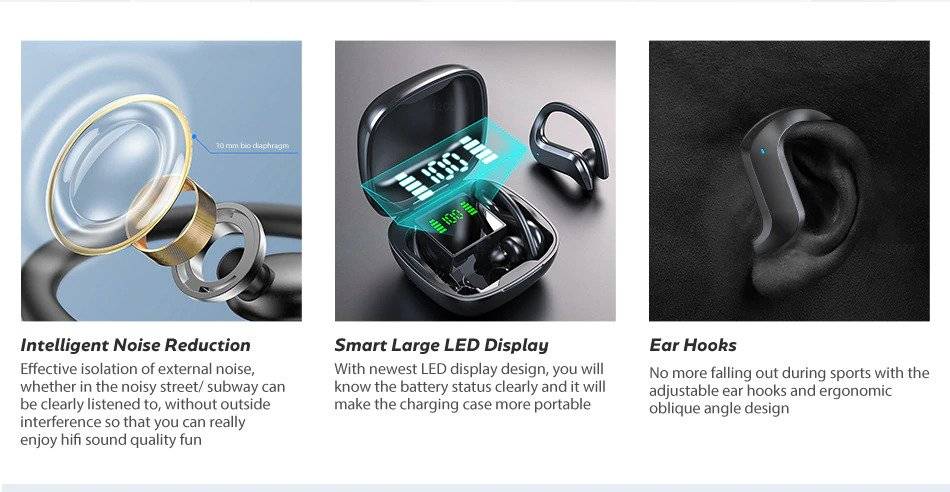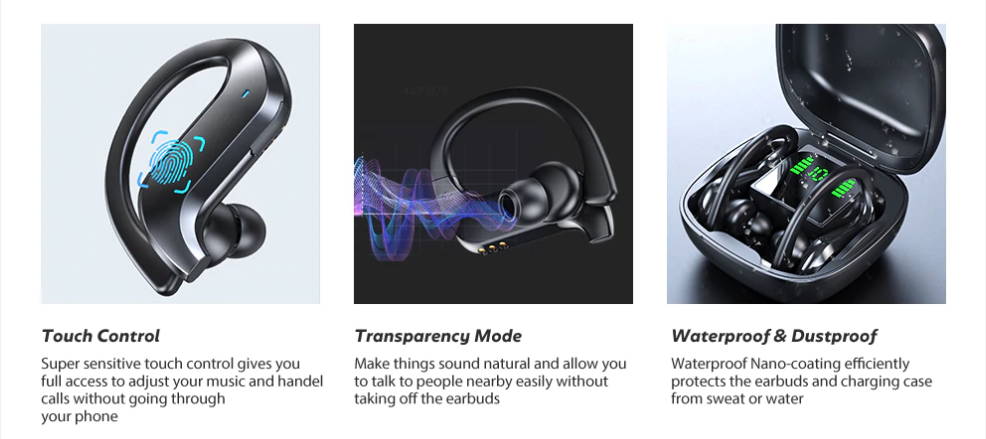 THE PERFECT BLEND OF DESIGN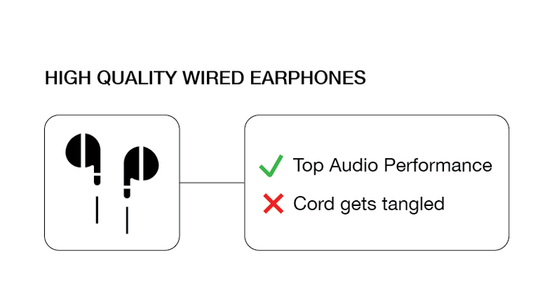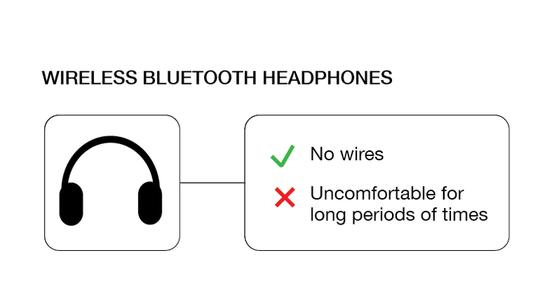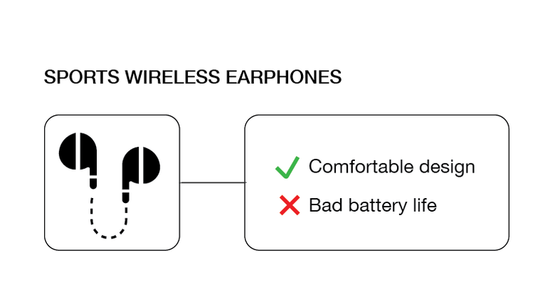 TWS earphones are designed by professional stylist and engineers, offering a great balance of sharp sound retention, durability, and style with a design 15% smaller than other "premium" devices.
ON THE GO CHARGING
Our earphones come with a convenient charging capsule to fully charge your earphones up to four times on the go.
FIVE HOUR LONG BATTERY
Enjoy our excellent battery life that offers 5 hours of playback time per charge and 1,000 hours of standby time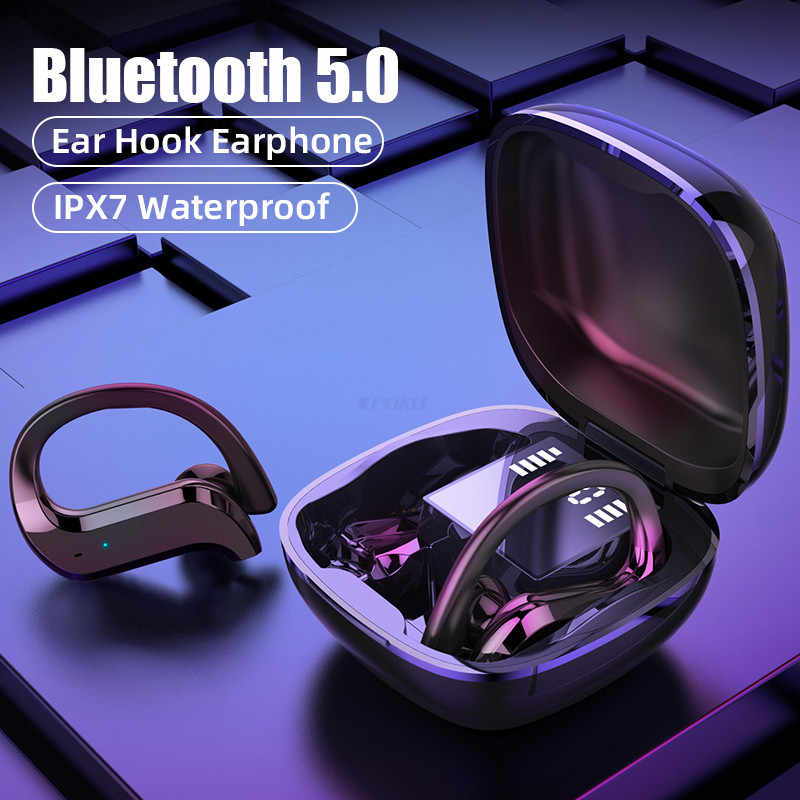 CURIOUS TO SEE HOW WE COMPARE TO THE "PREMIUM" BRANDS?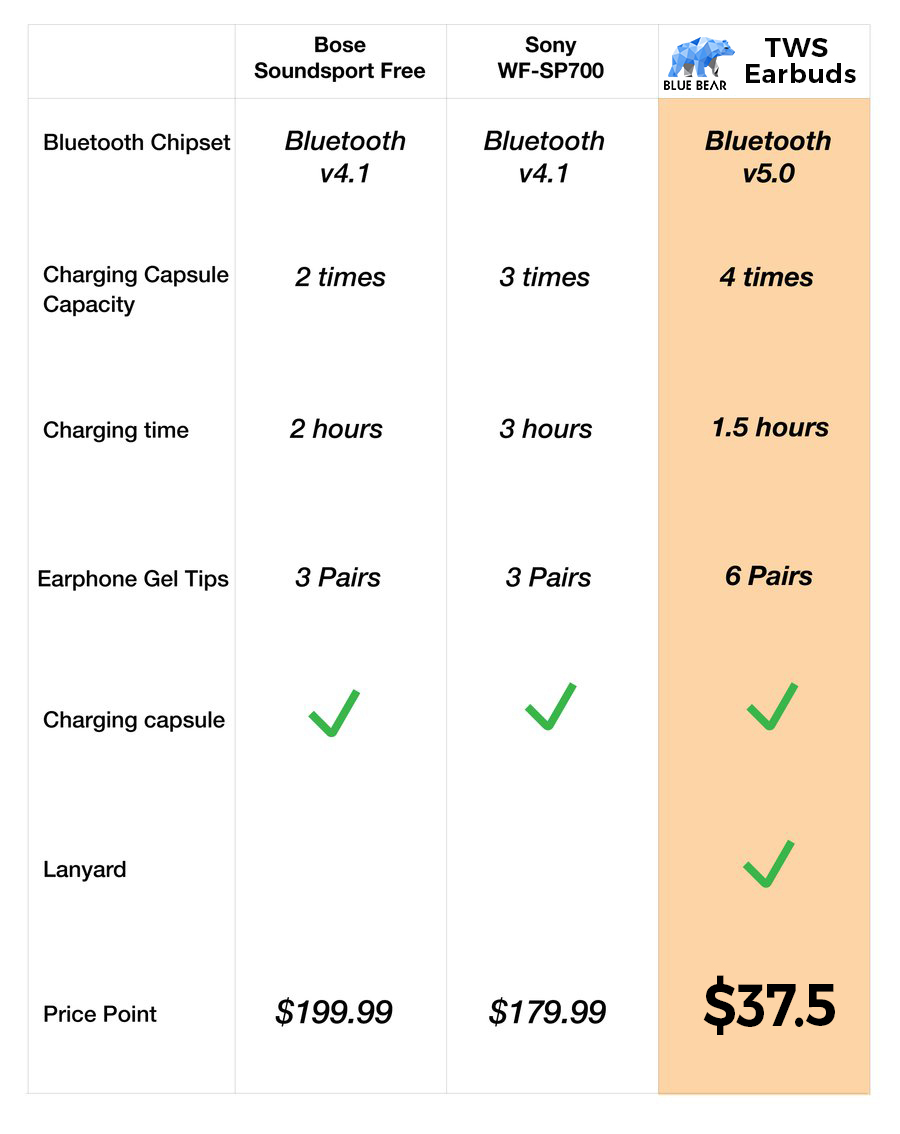 We're confident this is the best earphone you'll ever own for a price that'll make you feel savvy as hell. But we understand you may be skeptical. So give it a try. Worry-free.
🔰 OUR 100% SATISFACTION GUARANTEE
If anything ever happens to your earphones, we'll replace it.
🕒 30-DAY TEST DRIVE
Try it out. Listen to all the music you can. If you're still not happy, just send it back.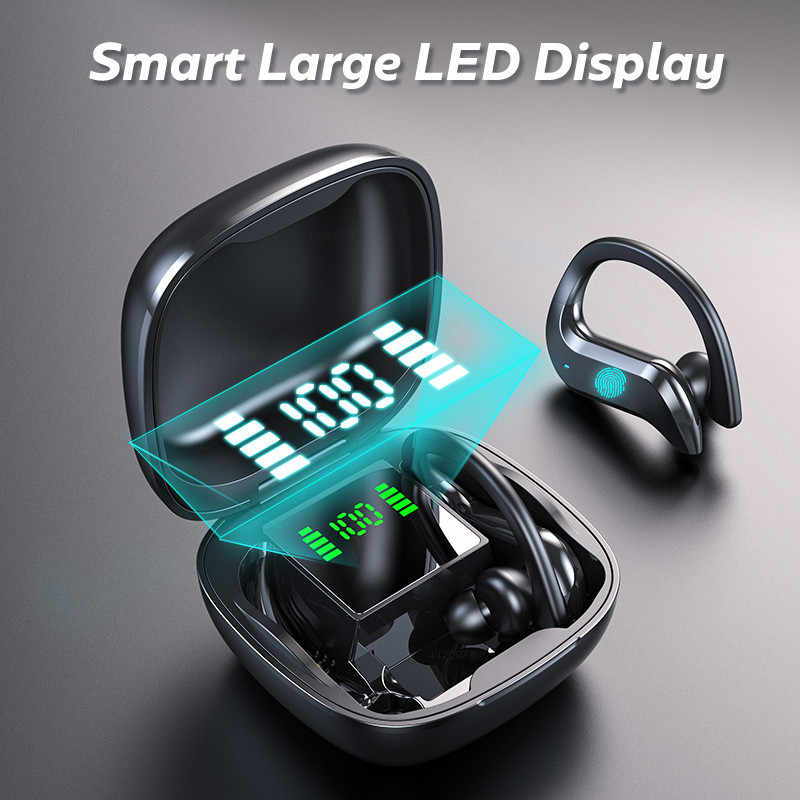 LIMITED TIME OFFER - ORDER NOW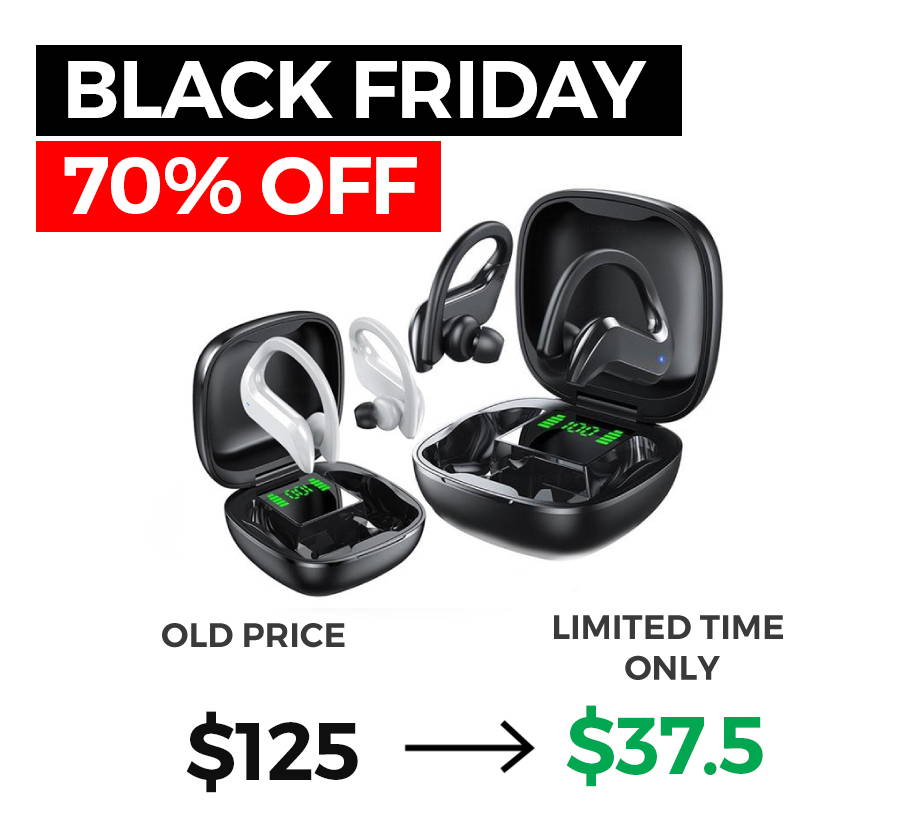 People can't keep their hands off our earphones. Reserve yours.
Only 35 Earphones Left

If anything happens to your wireless earphones, we'll make sure to back it up with our USA backed customer service.

Cancel your order for a refund until just before we ship so you can reserve now and change your mind later.

Unfortunately, due to high demand, we must limit this offer to two earphones max.
Brand Name:

Blue Bear TWS Earbuds

Vocalism Principle:

Dynamic

Control Button:

Yes

Active Noise-Cancellation:

Yes

Communication:

Wireless

Volume Control:

Yes

Sensitivity:

120±3dBdB

Wireless Type:

Bluetooth

Max Output:

1mW

Number Of Drivers:

2

Package List:

User Manual

Package List:

Charging Cable

Package List:

Replaceable Pads Set

Impedance Range:

up to 32 Ω

Bluetooth Version:

5.0

Codecs:

AAC

Driver Diameter:

10mm

Resistance:

32ΩΩ

Waterproof:

Yes

Frequency Response Range:

20 - 20000Hz

Total Harmonic Distortion:

0%

With Microphone:

Yes

Charging Method:

CABLE

Type:

Wireless Earphone, Bluetooth Earphone, Handsfree Headset

Feature:

Bluetooth V5.0, 9D HiFi Sound, Waterproof Earphone,