Reduce Bunions, Reduce Pain and Get Good Looking Feet Again!
Finally,

get pain relief

and correct unsightly looking bunions without the expensive and painful cost of surgery!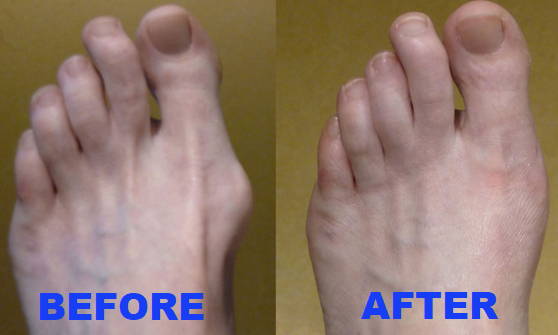 WHY BUY THE BUNION CORRECTOR
Made with soft, thin and light medical grade PE material to save you from blisters, rubbing, and increasing tenderness.

You feel more comfortable, as it soothes and releases tension and bunion pain near the joint.

Stabilizing support to be worn at night.

Anatomically adjust curved metatarsal and toe straps provide comfort and fit.

Adjustable strapping system aligns big toe.

Dual strapping system stabilizes the mid-foot arch.

Padded hinged splint protects irritated tissue and absorbs pressure.

Adjustable metatarsal pad relieves pain of toe joints, optimizing pressure distribution.

One size fits most, left or right foot.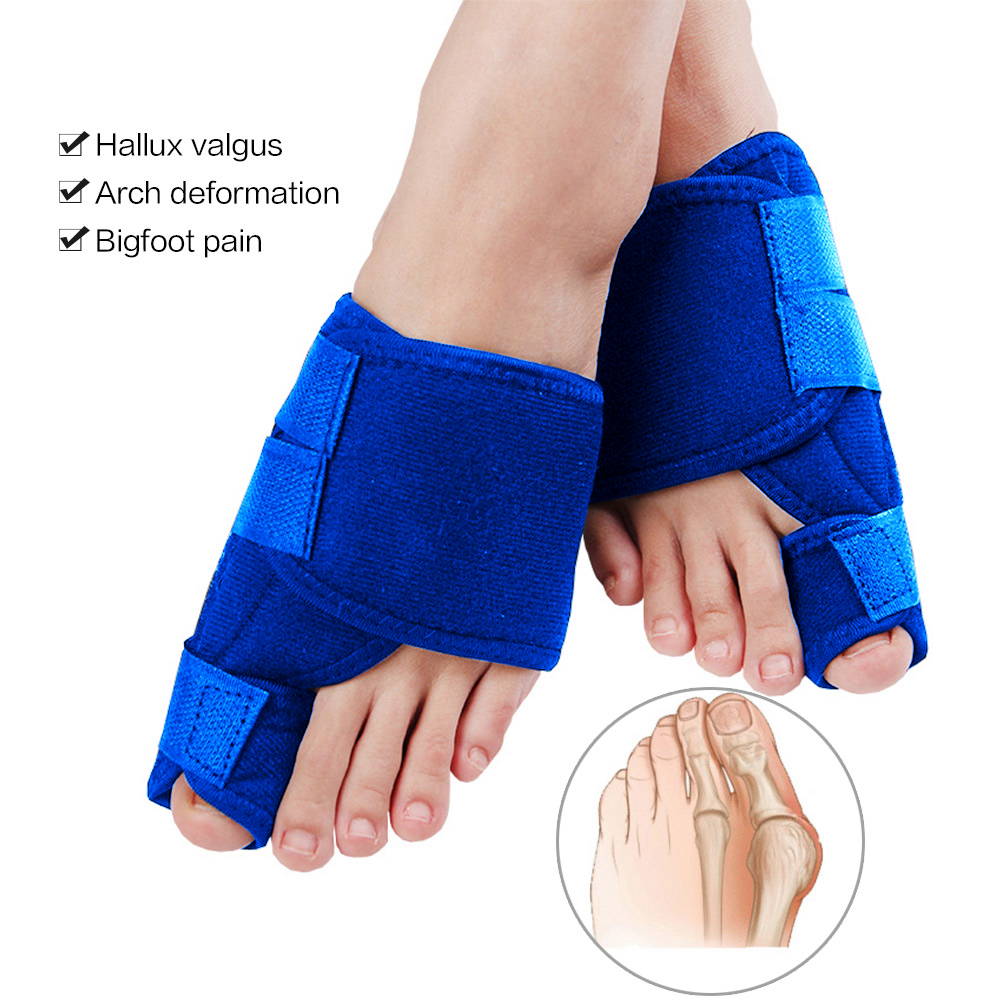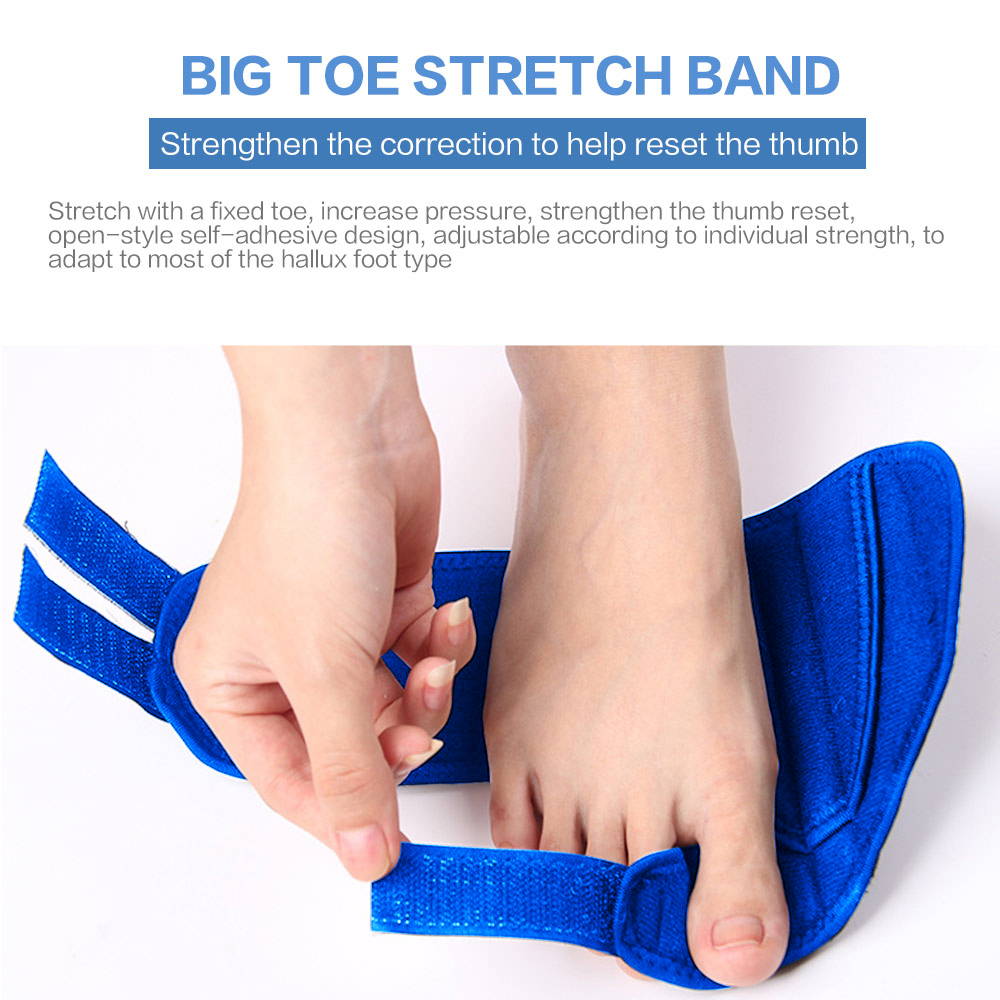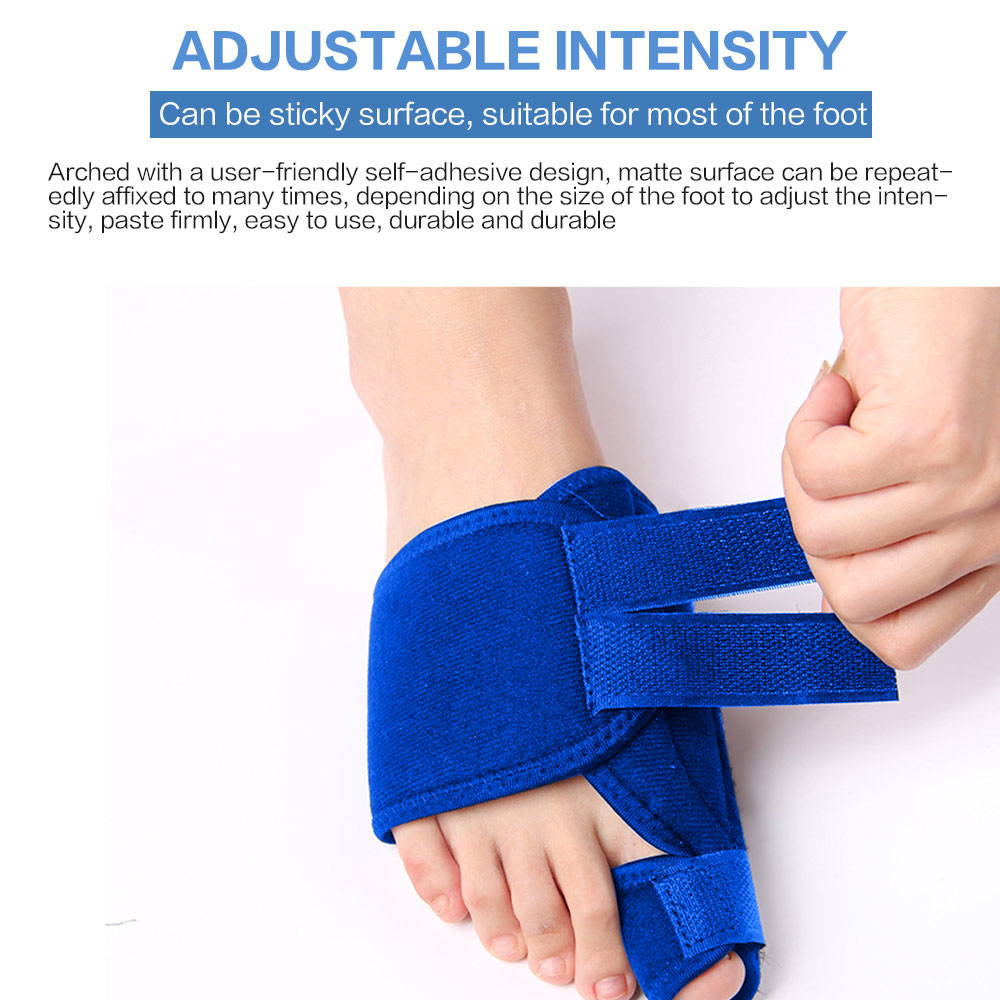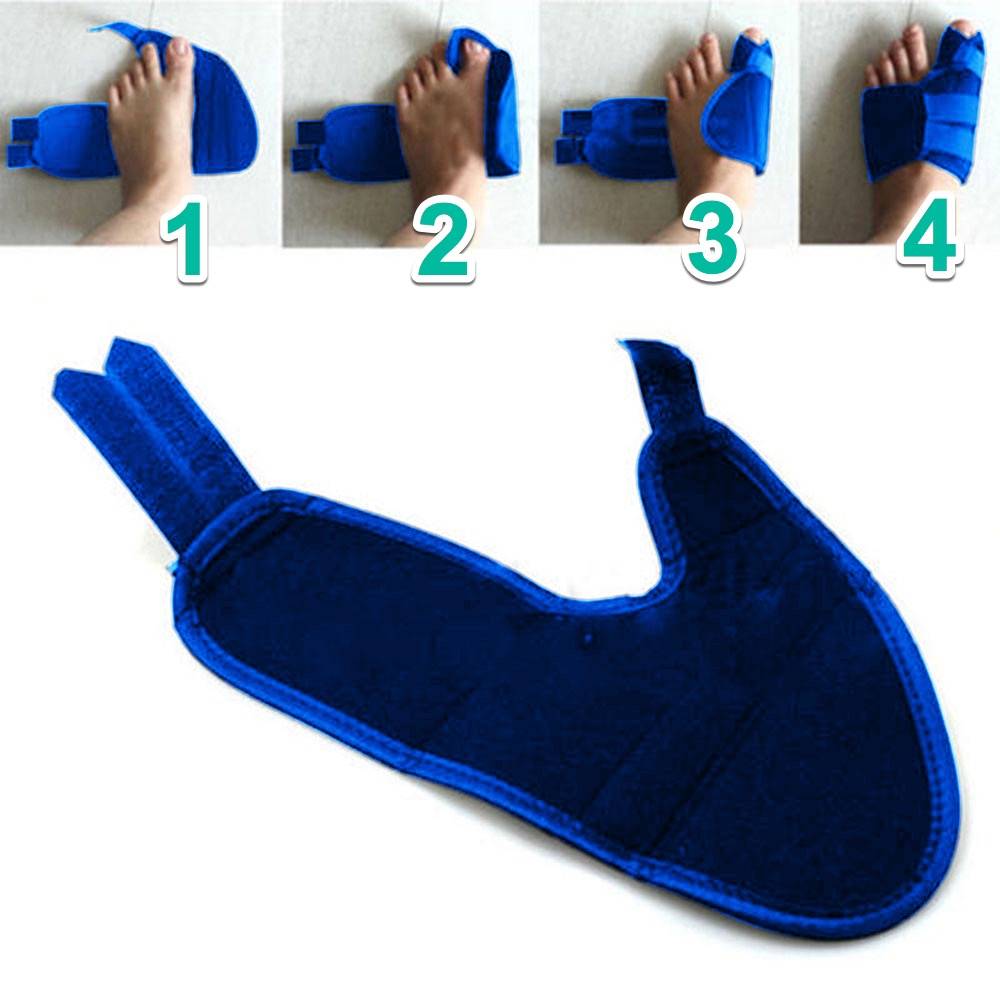 The bunion corrector is used for relaxing time, we suggest that you put it on at night.
INSTRUCTIONS:
Release the Velcro strap and apply the splint on the big toe.

Draw the velcro beneath the foot and across the foot dorsum, let the Velcro pass through the slit of the plastic clasp.

Tighten the Velcro and secure it until the big toe appears to be correctly positioned.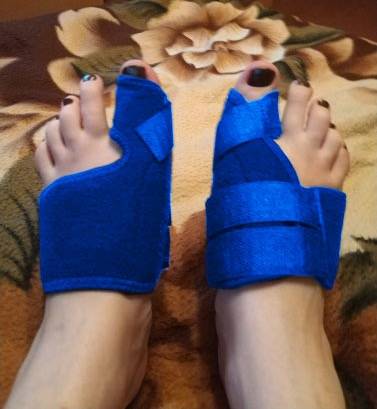 Tina B., New York
"I've suffered from bunion for years and never did anything about them because the thought of surgery sounded painful and expensive. So when I had chance to try this thing out, it was such a cheap alternative, I decided to try it. I've had it for 2 weeks and the pain has reduced substantially! I'm hopeful the bunion itself will correct over time, I'm sure it'll take months, which is better than going through surgery"*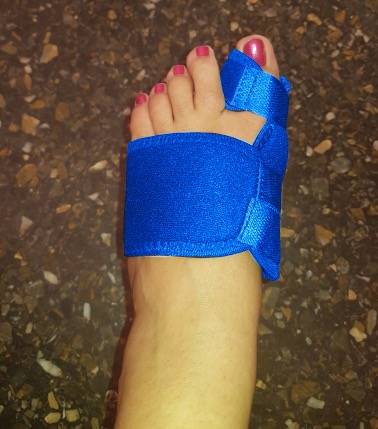 Mary F., Los Angeles
"After patiently waiting a few weeks, I received this in the mail. Very unassuming small package, but these little treasures were inside. I slipped them on and they immediately felt comfortable. Perfect for laying around the house, sleeping in, or just watching TV. I have less pain with these on, which is great! Of course it'll probably take a month or 2 to see if it can actually reduce the bunion, but in the meantime, the pain relief is priceless!!!!"*
Loli G., Houston
"Works so far, I like how light it is. I have to thank my daughter for buying his for me. I didn't know there was a product like this out there"*
Seriously the cheapest and most effective way to reduce a bunion. This worked really well for me so far. I have had toe pain on my left toe for some time due to a bunion and now after just a few days of overnight wear, my pain is far diminished, feeling MUCH better! So glad my sister-in-law recommended this one. I had another one that just wasn't cutting it. This one is definitely making a difference.*
Discounts Below, Choose A Deal Now!
Shipping
Due to extremely high demand, orders take up to 7-9 days to ship and arrive. Please be patient, we are doing our very best to fulfill every order that we receive!
Refunds
If for whatever reason, you decide you are not satisfied, you can easily and quickly contact our helpful customer support (help@littlestyleshop.com) to get an easy refund. We just ask that you at least give the product a 4 week try and we'll refund you, no questions!
*Disclaimer
This disclaimer states there is no guarantee of specific results and each person results may vary. However, Style of Modern does offer that if you try the product for 4 weeks and do not see measurable results or are unhappy with the product you purchased for any reason, Style of Modern will refund your money fully. Results may vary based on individual user and are not guaranteed.